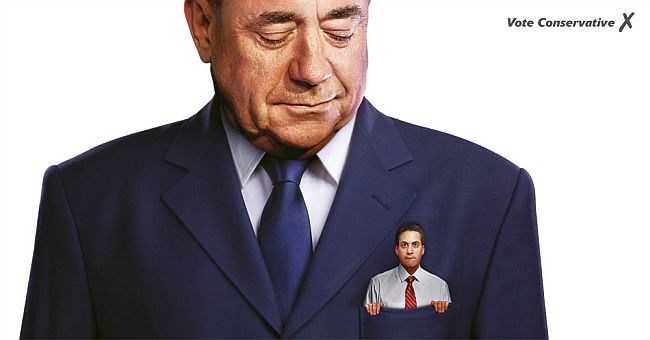 Our Westminster parliament has 650 MPs (far too many) of which 59 are Scottish. However these 59 MPs have an immense effect as they can turn a majority into a minority and vice versa. For instance the Libdems were needed to make up the current Westminster coalition with their 57 seats. So no Scotland and we would have had the immense benefits of a proper Conservative government.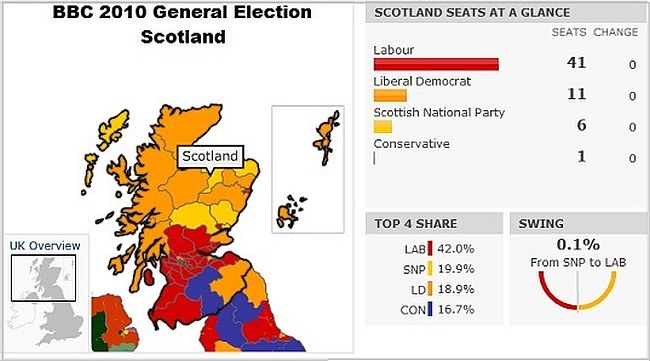 The problem with Scotland is that it is incredibly socialist, both its main parties are of the left. Despite socialism having been proven repeatedly not to work and to cause great damage those unfortunate enough to be subject to it. Scotland can be so daft because there is always England there to bail them out and pay the bills. They are a bit like a wayward child.
So take away Scotland and
In 1964, the Conservatives would have been the largest party but would not have had a majority. Including Scotland, Labour won a House of Commons majority.
In February 1974, the Conservatives would have been the largest party but would not have had a majority. Including Scotland, Labour was the largest party but did not have a majority.
In October 1974, Labour would have been the largest party but would not have had a majority. Including Scotland, Labour won a House of Commons majority
In 2010, the Conservatives would have won an outright majority. Including Scotland the Conservatives were the largest party but without an overall majority; they are in government in a coalition with the Liberal Democrats.
This is why I am so keen on getting rid of Scotland, we could get on with running the rest of the country properly with far less of the scourge of socialism (imagine no Gordon Brown!). But now things are going to become a lot worse because most of the 41 Scottish Labour seats and 11 Libdem seats are going to become Scottish Nationalist (SNP) seats, to add to the 6 they already have. So instead of the tail of Scottish Labour MPs wagging the dog it will be the tail of the SNP MPs wagging it. And they will extract a very high and undemocratic price.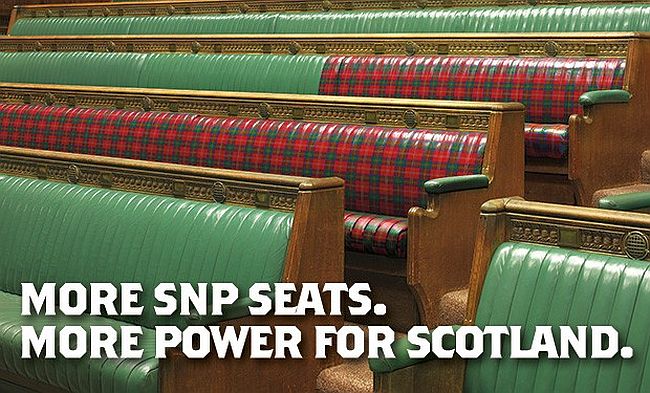 What the SNP want is as much home rule for Scotland as possible, but with the English paying for it. So they want virtual autonomy, but without taking on their share of the debt, with the rest of Britain paying for defence, the FCO etc. And with Scotland maintaining its current higher Barnett Formula public services. Win, win, win for Scotland. Lose, lose, lose for the rest of us. And this despite the Scottish people, in a recent referendum, ruling out independence.
Ed Miliband will be presented with a choice if the two main parties are close after the election. Cave in to Scottish demands and be Prime Minister or be denied power. And we all know what Ed will choose. Miliband will become Salmond's puppet. So just over 5 million Scottish people will be ruling the roost over 58 million non Scottish people. Utterly undemocratic.
Another demand the SNP will make will be getting rid of the British nuclear deterrent, despite this having kept them safe every day for over 50 years. In the days of Putin and North Korea threatening nuclear first strike against us the Scots want to get rid of our only shield. So Ed will cave in and get rid of that as well. And so it goes on. Ed will have no option but to do what he is told every single time, or the SNP will remove their support.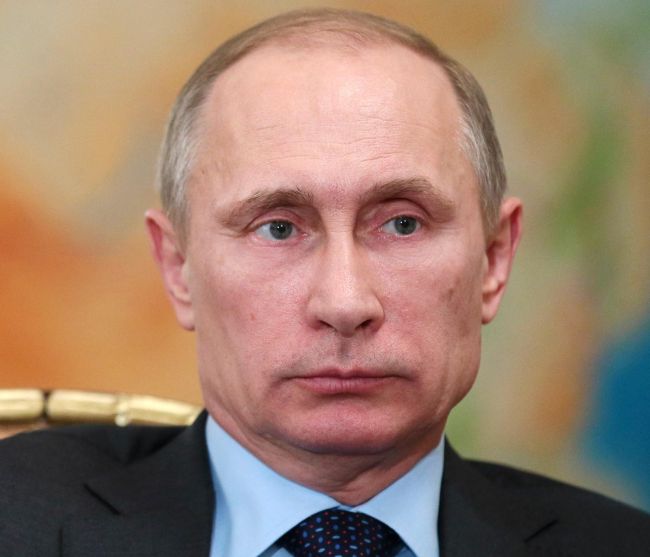 There is only one way to prevent this catastrophe and you can see what it is. The people of England must vote in a Conservative government with a majority of more than 59 seats over Labour and the Libdems. Then Cameron can tell the SNP to push off and democracy will be restored. It is no good relying on the Welsh because they too are mostly socialist, for the same reasons as the Scots are. And the Northern Irish alphabet soup parties are based on which special friend who lives in the sky and has magic powers the voters believe in. Nothing to do with actual policy.
So now everyone in England has a patriotic duty to vote Conservative. Otherwise it is guaranteed the SNP will be telling us all what to do.
And for Scottish voters who respect democracy and who want to hold back the evils of what the SNP intend there is a tactical voting guide. Here it is: